Human Resources Software
With Technology, Your Leverage Is Limitless
Even the best talent strategy is only as good as your human resources software stack and the insights it provides. Work with us to develop an HR tech stack that leverages the latest AI, behavioral insights, and automation to meet the needs of your talent strategy, culture, and budget.
The Right Tech
Strengthens Cultures

and

Empowers

Leaders
We use the most human-centered tools to bring your talent management strategy to life by increasing self-awareness, scaling team abilities, analyzing data, and keeping goals on track.

Talent Acquisition Software

Talent Management Software

Workforce Management Software

What Problems Can

Human Resources Technology

Solve for you?

A finely-tuned human resources tech stack can make a world of difference. With streamlined processes and automated tasks, your HR team will have more time to focus and more data to drive decisions in order to maximize the leverage of your greatest investment — your employees.
Engage Teams and Improve Performance
The world of work has never been more disparate and asynchronous. Enhance workforce productivity by leveraging engagement, performance, and project management software. Monitor metrics, communicate effectively, and offer continuous training for skill development, ensuring teams stay aligned and motivated for improved efficiency and profitability.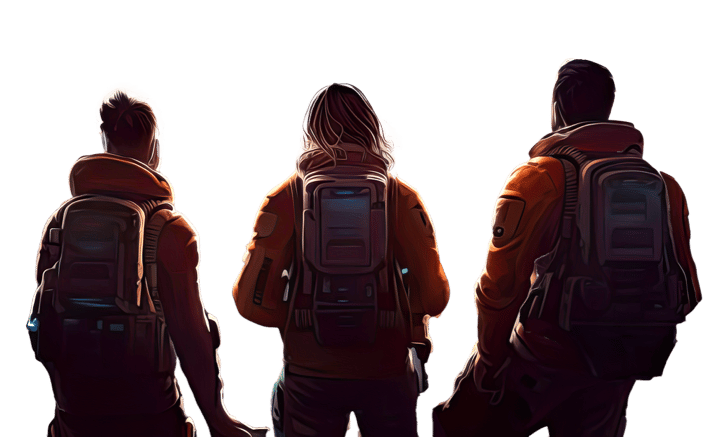 Predict and Optimize Human Performance
Most HR teams use over 15 software applications to manage their talent strategies,* yet don't aggregate data between systems and rarely analyze it as a team to optimize HR performance. By integrating a human capital management (HCM) system with talent analytics and optimization platforms, you can easily correlate business outcomes to specific organizational, behavioral, or leadership competencies to make data-driven decisions and improve your HR performance.
*Sapient Insights Group 2020-2021 HR Systems Survey
Build the Best Employee Experience From Hire to Retire
To ensure the best employee experience, businesses must create and standardize talent workflows from recruitment to retirement. This requires aligning with the company's mission, vision, and values and building a tech stack that maximizes the use of current systems. A less-is-more approach and discipline are key to success.
Empower HR to Automate, Analyze, and Personalize
Some AI tools can predict which employees may leave and identify valuable competencies and skills. Many existing HR applications and new HR applications now include some AI-enhanced features and functionality. We can help you determine how best to leverage AI features to make better staffing, compensation, and training decisions, and boosts engagement and satisfaction.
We're Strategic Partners of
Select Human-Focused HR Tools
Lever Talent partners exclusively with top HR software companies, recognized for their expertise and excellence. We are authorized to sell, service, and implement these applications and believe these are the best products in their class to help you connect your talent strategy to your business strategy and get exceptional results.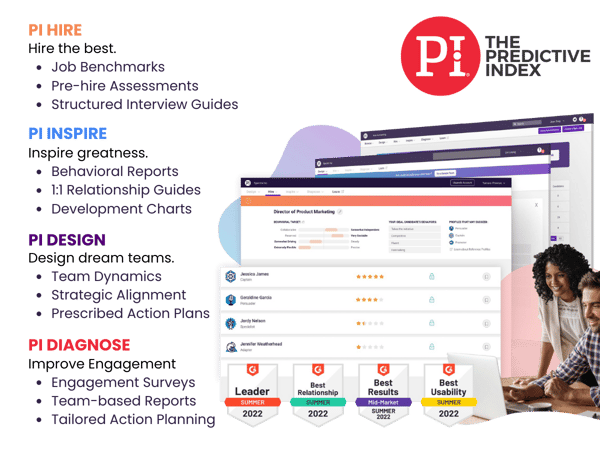 The Predictive Index
The Predictive Index helps companies make better hiring, development, and team-building decisions with its talent optimization platform. Its modularized products include PI Hire for hiring decisions, PI Inspire for leading employees, PI Design for team-strategy alignment, and PI Diagnose for employee engagement. As a PI Certified Partner and PI Certified Master Training Center, Lever Talent is the best-in-class for implementation and training of any of PI's management workshops.
Learn More about PI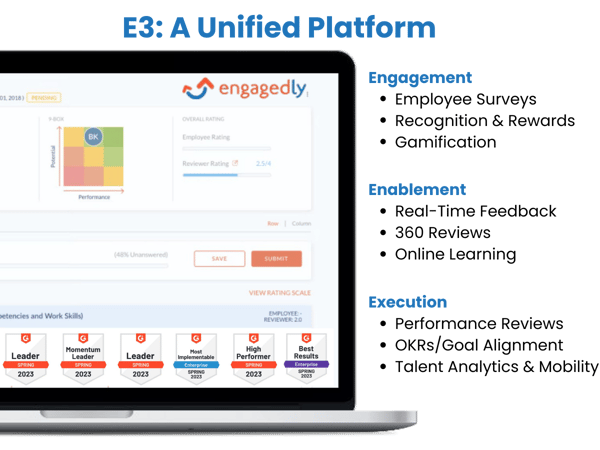 Engagedly
Engagedly's People+Strategy platform is a comprehensive software solution for driving performance outcomes through people. With modular capabilities, organizations can execute on their strategy with goals/OKRs, appraisals, 360 reviews, as well as enable people development with 1 on 1 feedback, learning management system (LMS), and mentoring/coaching. It also boosts engagement via recognition, rewards, surveys, and social praise. Engagedly aligns people practices with organizational strategy and is customizable, allowing organizations to grow into their strategy with only the modules they need.
Maximize Leverage and
Bring Your Talent Strategy

to Life.

We'd be delighted to work with you to select and implement the best HR software solution or even a complete HR tech stack to meet your needs.